As we evaluate the current COVID-19 situation and make decisions about the 2020 event we are suspending the registration of the conference and gala events. We will communicate an update when the board has reached a final determination. Thank you for your understanding.
Tucson Nurses' Week Foundation
May 8th - 9th, 2020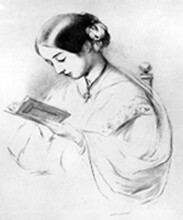 The Tucson Nurses Week Foundation began in July 1994 when a group of Tucson nurse leaders came together to pursue a vision for a citywide celebration of Nurses Week. The goals of the Foundation and the Nurses Week events are to enhance education and research among Tucson-area Nurses and to celebrate excellence by recognizing Nurses in a manner commensurate with the roles Nurses play in the health of the community. This recognition process seeks Nurses in all settings and all types of Nursing practice.
Learn More | Tucson Nurses Week Foundation
Our Sponsors
---
---
---
2019 Winners
---
Fabulous 50 Awardees
Amy Ostertag | Oro Valley Hospital
Ana Cardenas | SAVAMC
Angela Brown | CON
Angela Westergard | Northwest Medical Center
Angela Wright | Banner University Medical Center
Anita Taylor | Northwest Medical Center
Anna Bourquet | SAVAMC
Ardea Davis | Carondelet
Ashley Adams | Banner University Medical Center
Beverly Bias | CON
Beverly Heasley | Fairmount Assisted Living Tucson
Bianca Bracamontes | Banner University Medical Center
Brad Jobe | SAVAMC
Candice Ben | Banner University Medical Center
Charlotte Maduram Moore | Banner University Medical Center
Cheryl Nelson | Northwest Medical Center
Christine Krtek | Casa Hospice
Corinne Steiger | Banner University Medical Center
Diane Ramirez | Banner University Medical Center
Elaine Hernandez | Oro Valley Hospital
Gail Bradford | SAVAMC
Gina Sargent | Carondelet
Grace Ravicchio | Banner University Medical Center
Jayne Stephens | Northwest Medical Center
Jennifer Qualls | St Marys
Jenny Teppett | Tucson Medical Center
Jodi Prosser | Davis Monthan Air Force Base
Jonathan Ryan | Northwest Medical Center
Karen Gutierrez | Casa Hospice
Karen Murphy | Pima County Health Department
Katie Lobato | Banner University Medical Center
Kendra Keith | Interim Healthcare
Kristin Hertzog | Northwest Medical Center
Laurie Block | Tucson Medical Center
Lisa Chrismer | Casa Hospice
Lisa Myers | Tucson Medical Center
Lorraine Pipkin | SAVAMC
Lyton Fernandez | SAVAMC
Mary Cavecche | Tucson Medical Center
Megan Munson | Marana Health Care
Monica Gouker | PCC
Rachel Myers | Davis Monthan Air Force Base
Ronald Zack | SAVAMC
Sasha Bean | SAVAMC
Susan Cooper | St Marys
Terese Briggs-Klee | Oro Valley Hospital
Thanhthut Nguyen Martin | SAVAMC
Patricia (Trish) Lee | Oro Valley Hospital
Victoria McArdle | Tucson Medical Center
Wendi Sears | St Marys
Top 5 Awardees
Margariet May | SAVAHCS
Rednette Czapiewski | Patient Care Adv
Sally Vande berg | SAVAHCS
Silvia Galan 355th | Medical Clinic, davis-Monthan AFB
Susie Dowling | SAVAHCS
Most Inspirational Mentor
Agnes Poore | Casa Hospice
Alex Stuetze
Pam Spencer | Banner University Medical Center