As we evaluate the current COVID-19 situation and make decisions about the 2020 event we are suspending the registration of the conference and gala events. We will communicate an update when the board has reached a final determination. Thank you for your understanding.
Conference and Healthy Fair
The Showcase of Tucson Nurses is a sharing educational conference where southern Arizona Nurses exchange innovative health care ideas during a two-part continuing education offering.
As a part of the Nurses Week Celebration, this program is a tribute to southern Arizona Nurses who respond daily to the health care needs of the community.
Annually more than two hundred Nurses from southern Arizona, educators, staff Nurses, administrators, clinical nurse specialists, nurse practitioners, researchers, and other practicing professionals from a variety of disciplines, attend the Showcase to learn about current Nursing research and practice, and network with their colleagues.
The focus of the Healthy Fair and Conference is to encourage Nurses to explore and experience varied ways of caring for themselves and their own families through education and other modalities. It is also an opportunity for Nurses to share special interests with their peers through arts, self-care, and products. Vendors often display jewelry, uniforms, drug information, vaccine information, scholarly publications, massage therapy, and many other interesting, informative, and fun exhibits for Nurses during the annual conference.
Get Presentation Handouts
Conference Keynote Speaker
Marla J. Weston, PhD, RN, FAAN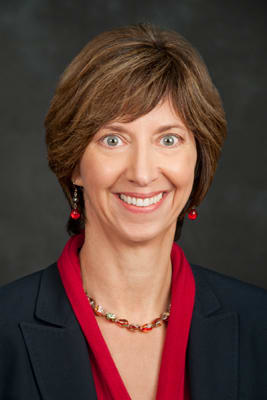 Marla J. Weston dedicated her career to improving the professional practice environment for nurses and the quality of care for patients. She served as a medical surgical nurse, ICU nurse, nurse educator, clinical nurse specialist and as a nurse executive in hospitals, the government and, most recently, as the CEO of the American Nurses Association Enterprise. She currently consults with associations and health systems to improve their governance and leadership practices, develop transformative strategic approaches and to facilitate boundary-spanning growth. As a committed and influential leader for nursing, Dr. Weston is not only helping to prepare and position nurses to improve the quality of health care in the United States, she is also making sure that policymakers understand and recognize the important contribution nurses make to quality health care.  To ensure a strong national voice for nursing, Dr. Weston spearheaded the development of the National Coalition of Nurses on Boards. A distinguished and visionary leader, Dr. Weston was named as one of Modern Healthcare magazine's "Top 25 Women in Healthcare."
Dr. Weston earned a BSN from Indiana University of Pennsylvania, a MS in nursing from Arizona State University, and a PhD at the University of Arizona where she was named the 2018 College of Nursing alumna of the year.
---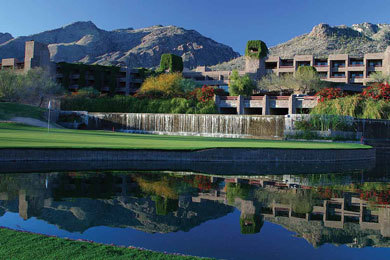 Loews Ventana Canyon Resort
7000 N Resort Dr, Tucson AZ 85750
(520) 299-2020
Stay at Loews Ventana Canyon Resort for special TNWF pricing
(click for special pricing)
Conference/Healthy
The Healthy Fair coincides with the Tucson Nurses Week Foundation Nursing Conference and has come to be known as an excellent event for healthcare professionals. Conference is on Friday, May 8th
---
Register as a Vendor!
The Healthy Fair coincides with the Tucson Nurses Week Foundation Nursing Conference and has come to be known as an excellent venue for vendors to display their products and services to a targeted audience. Please consider registering as a vendor in this year's Healthy Fair and Conference.
$150 - Nurse Vendors
$300 - Non-Nurse Vendors (Lunch is an optional $45 charge)
(Must register for the conference)
Register as a Presenter!
Do you have practical experience that falls in line with the conference objectives? We invite you to consider becoming a presenter at this year's Showcase of Tucson Nurses. This is a great way to demonstrate leadership in the Nursing field.
(Must register for the conference)